Staff Directory
Amy Skehan


Assistant Vice Chancellor
arskehan@ucdavis.edu
Amy Skehan is the Assistant Vice Chancellor of Foundation and Corporate Engagement at UC Davis. As an experienced, collaborative leader with 20+ years of progressive experience in all areas of industry, academic and non-profit management and external strategic partnerships, she leverages her expertise in planning, research, philanthropy, recruitment, government contracts, program development and management to build and manage comprehensive, holistic relationships with foundations and corporations on behalf of the university. She brings her strengths of streamlining internal and external collaboration and communication processes, organizational analysis, productivity maximization, change management, and execution to the FCE team.

Amy most recently served as the Strategic External Partnerships and Government Contracts lead in Research and Advanced Engineering at Ford Motor Company. Prior to that role, Amy served as University Program Manager, External Alliances, R&A at Ford where she was responsible for managing the Ford/University of Michigan relationship, Ford's largest and most comprehensive university collaboration. In addition, Amy served as the Global Domain Lead for mobility university research. Prior to that, Amy served as the inaugural director of the Business Engagement Center (BEC) on the University of Michigan Dearborn campus where she worked to strategically re-design and implement a new, cross-campus, university-wide corporate engagement program.
Sarah Carle

Associate Director, Foundation Engagement
sacarle@ucdavis.edu
Sarah Carle is Associate Director, Foundation and Corporate Engagement, where she focuses on foundation relations. Sarah has more than a decade of progressive fundraising experience in the arts and higher education. She previously served as Director of Institutional Giving at the Armory Center for the Arts in Pasadena and Assistant Director of Development at the Japanese American National Museum in Los Angeles, where she oversaw foundation, government, and corporate fundraising and stewardship. Sarah holds a BA in Music History from UCLA and an MA in Ethnomusicology from the University of Hawai`i, Mānoa, where she specialized in Japanese and Indonesian music.
Traci Galbaugh
Senior Director, Foundation Engagement
tlgalbaugh@ucdavis.edu
Traci Galbaugh started at UC Davis in 2015. Galbaugh focuses on the basic and biomedical sciences, working with faculty to identify and pursue funding opportunities from non-governmental entities, as well as building relationships with these foundations. Prior to joining UC Davis, she worked at Northwestern University (NU) for 10 years where she originally started as post-doctoral fellow in the Lurie Cancer Center. After transitioning away from the bench, she spent three years as the associate director for an interdisciplinary graduate program in the biological sciences at NU. Her last position at NU before coming to UC Davis was as senior associate director of Foundation Relations, which she held for two years. Galbaugh has a Ph.D. from Uniformed Services University of the Health Sciences (USUHS) in molecular pathology.
Melissa Harris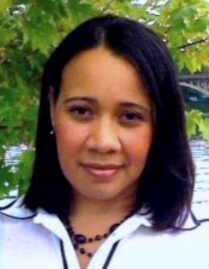 Associate Director, Corporate Engagement
melharris@ucdavis.edu
Inspired by a lifelong passion for connecting humans to critical resources, Melissa Harris accepted the role of Associate Director for Foundation and Corporate Engagement at UC Davis in the fall of 2019. She is responsible for the management of a portfolio of corporate partners, with the intent of building mutually beneficial relationships with UC Davis, a world-renowned research institution. Melissa works closely with industry leaders to find profitable opportunities for collaboration with the university — through strategically aligned investments in people, programs and research with global impact. Prior to her arrival at UC Davis, she held positions in emergency healthcare before being appointed to serve as Executive Director of Development and Outreach for The Hope Center. Her internationally recognized work in the non-profit space focused on finding solutions surrounding food insufficiency, healthcare accessibility, income inequality, and housing insecurity by building successful government, corporate and philanthropic partnerships. Although Melissa is a California native, her academic pursuits led her to the University of Arkansas, where she received her B.Sc. in Agricultural Business and Economics.
Charlie Lemcke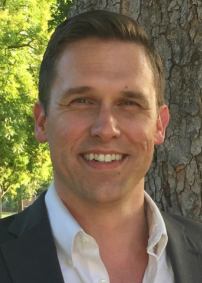 Assistant Director, Corporate Engagement
cwlemcke@ucdavis.edu
Charlie Lemcke serves as Assistant Director on the Foundation and Corporate Engagement team. Driven by a passion for working at the crossroads of education and innovation, Charlie focuses on building mutually beneficial partnerships on behalf of UC Davis. He works closely with colleagues and partners to identify new investment opportunities and expand existing relationships for enhanced value generation. Charlie first began supporting UC Davis partnerships in 2007, when he coordinated with faculty and attorneys to deliver customized programs in international law. Since then Charlie has enjoyed welcoming scholars to California from all over the world and conducted partner engagement activities in China, Europe, and Latin America. Prior to his current role, he coordinated philanthropic agreements on the Advancement Services team within Development and Alumni Relations.
Molly McCarthy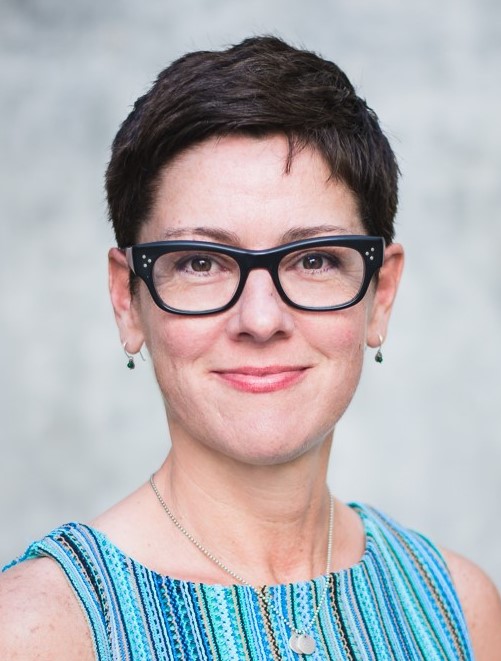 Director, Foundation Engagement
molmccarthy@ucdavis.edu
Molly arrived at UC Davis in 2011 to serve as Associate Director of the UC Davis Humanities Institute and is excited to have extended her footprint across the Davis and Sacramento campuses where she works with faculty to identify and secure foundation grants to support their research. Molly started out her professional career as a daily reporter, won a 1997 Pulitzer Prize for Spot News Reporting at Newsday, and then returned to school to get her Ph.D. in American history. She moved to California in 2007 after teaching women's history for three years at Wellesley College. In 2013, Chicago University Press published her book titled The Accidental Diarist: A History of the Daily Planner in America.
Jamie Shattuck
Senior Director, Corporate Engagement
jkshattuck@ucdavis.edu
Building upon her academic training in the life sciences, Jamie is an Senior Director of Corporate Engagement within Development and Alumni Relations, working broadly to support industry partnerships at UC Davis. Often the first point of contact with companies wanting to engage with campus, she works to understand the needs of companies and match them with the university's authentic strengths. This often involves working closely with faculty members to discover the science relevant to both the company and the university. Prior to joining the central corporate relations team, Jamie was part of the UC Davis Seed Biotechnology Center where she worked as a UC Discovery Fellow to develop substantial, long-term collaborations and partnerships between university researchers and the seed industry. Jamie has a Ph.D. from UC Davis in Biochemistry and Molecular Biology and an H.B.S in Biochemistry & Biophysics from Oregon State University.
Scott Stevenson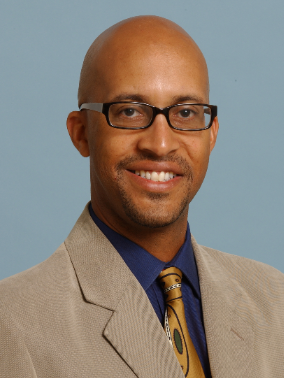 Associate Director, Corporate Engagement
swstevenson@ucdavis.edu
Scott Stevenson is an accomplished and dynamic business development, marketing and creative communications professional with more than 20 years of experience. His diverse background includes work in public relations, design, and editorial for both the private and public sectors.
He currently serves as the Associate Director of Foundation and Corporate Engagement. He is a partner in the design, implementation and assessment of a master plan to raise optimal financial support from corporations in support of UC Davis priorities, consistent with the UC Davis' education, research and outreach mission.
Scott has built a reputation as a passionate, forward-thinking leader with the ability to balance strategy and tactical implementation. Scott has a Bachelors in Environmental Design from UC Davis and currently serves as the President of the UC Davis African and African American Alumni Association (5A).